The School of Creative Arts invites you to the first webinar hosted by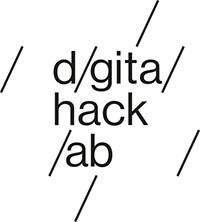 https://www.herts.ac.uk/digitalhacklab
Advanced 3D Printing with SLS
Webinar 1:
Design for Value and Performance
Date and Time: 23 June 2020 at 19:00 – 20:30
Cost: FREE
Webinar Two – Designing for Performance
Date and Time: 30 June 2020 at 19:00 – 20:30
Cost: £10.00 – Free for UH staff
Speaker: Jonathan Rowley
SLS is the most accessible, purposeful, versatile and valuable Additive Manufacturing technology available today. It is already widely used in the automotive, aerospace and medical fields to produce high quality and high value polymer production objects.
In order for designers to extract the maximum value from this technology it is important to understand two key elements which are covered in this course.
Webinar One – Designing for Value – 23/06/20
Explaining the factors that drive the cost of 3D printing with SLS. The objective is to help designers understand the rules of production and thus providing a framework for them to design objects with a clear idea of the cost/value of the project from the outset. This is illustrated with case studies that show how this understanding successfully enabled some high value projects.
Webinar Two – Designing for Performance – 30/06/20
This focuses on the material properties that SLS possesses and reveals how with this technology you can produce not simply shapes but shapes that perform/transform. This powerful characteristic can be used to either maximise productivity to increase value or to produce parts that possess functional behaviour. This is also illustrated by a series of inspiring case studies.
A sound understanding of the combination of value and performance with this specific technology, is a powerful starting point from which to purposefully start adopting Additive Manufacturing.
Each webinar lasts 90 minutes and includes a Q&A at the conclusion and a visual demonstration of key objects covered in Part Two.
If you would like to attend our first webinar please contact for more booking information at ad-shortcourses@herts.ac.uk