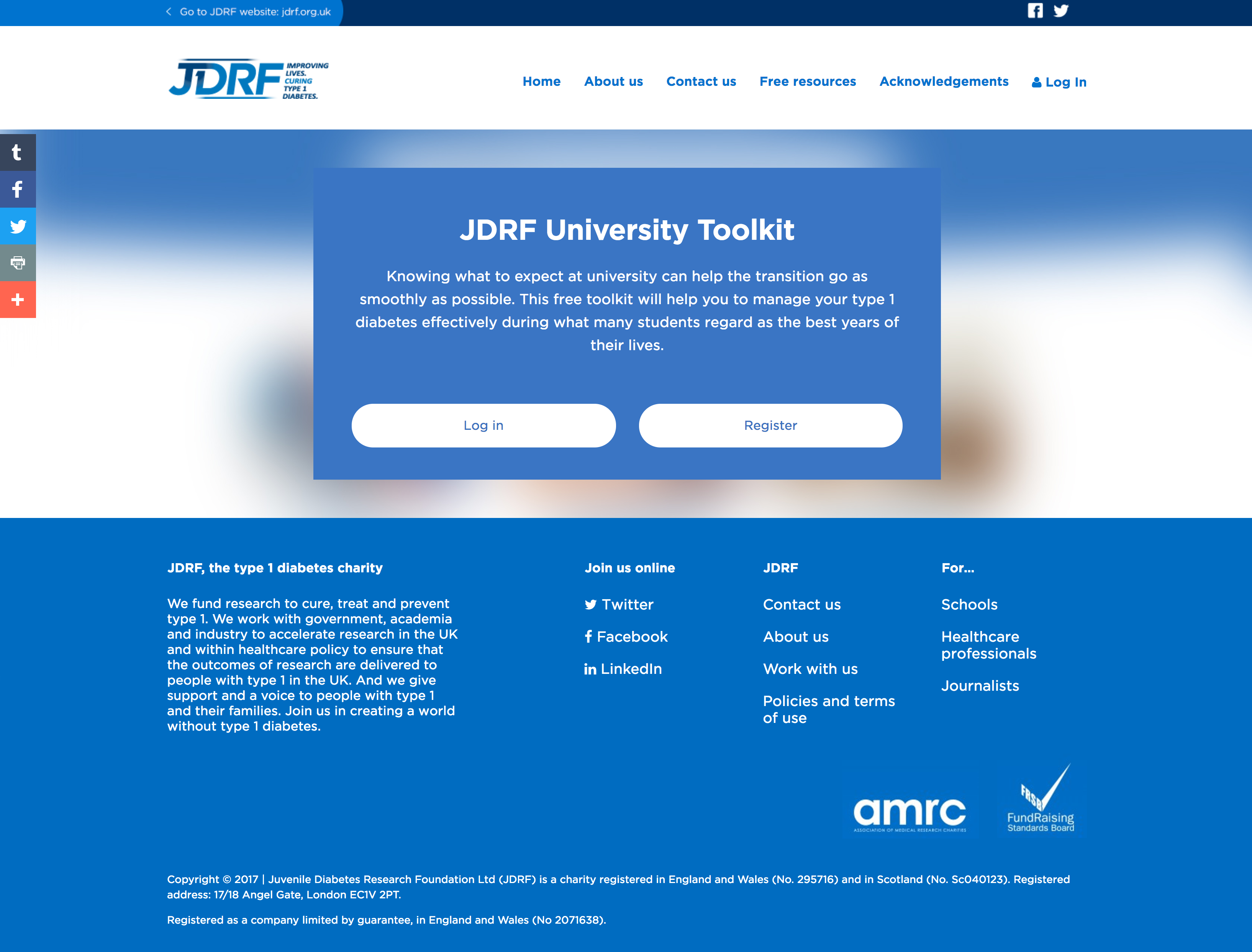 Diabetes Toolkit for University students launches
The ongoing success of the School of Creative Arts student-focused Toolkit has caught the attention of JDRF, the type 1 diabetes charity.  JDRF approached us to produce a similar website aimed at supporting university students living with type 1 diabetes, and to provide important information to friends. flatmates and staff about the condition.
The School of Creative Arts Toolkit (catoolkit.herts.ac.uk) is aimed at providing students with a variety of resources including study skill guides, maps of the School, information about our facilities and guides on employability and understating work placements.  The Toolkit was developed in response to the changing needs of today's student.  The Toolkit averages 3,500 page views per month and JRDF are hoping to replicate this success with their own bespoke version.  It will be promoted nationally with the support of universities and students' unions.  The University of Hertfordshire will be piloting the Tooklit with its own students in 2017.
"Whilst searching for a solution for an online University Toolkit we came across the fantastic innovative work of the Creative Arts team at the University of Hertfordshire. Our project to create something similar has been simple and unproblematic and we're delighted with the results."
Dan Farrow
Community Engagement Manager
JDRF, the world's leading type 1 diabetes research charity